For over 20 years Changemethod have been helping people and organizations plan, implement and sustain change that gets measurable business results.
Our experience encompasses system and process implementation, organizational restructuring as well as full-scale enterprise transformation across a range of industry sectors including financial services, energy, telecoms and technology, products and government.
All our experience has been carefully sorted, sifted, boiled down to its essence and supplemented with the tools, templates and samples that come with changemethod.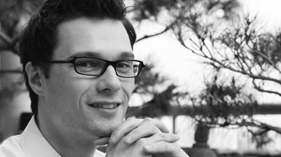 Must-have toolkit
"This is the must-have toolkit for all those out there looking to make

change happen and keep their sanity at the same time."
Robert Miller, Atkins Management Consultants.

Broad, deep and comprehensive
"Broad, deep and comprehensive. I have found myself turning back to Changemethod again and again: ten out of ten."
Francesca Gallo, Microsoft Corporation.
Practical business value
"This is the methodology to go for if you want a little less theory and a lot more practical value ."
Peter Wicklow, Vodafone Group.

Simplifies complex change
"I wish I had this when I first started out in consulting. Life would have been a lot easier both for myself and my clients."
Vinay Tana, Tata Consultancy Services.

Seasoned change managers
"Quality material which gives you the feeling you have seasoned change and project managers with you every step of the way ."
Eleanor Chang, National Health Service.
Frequently Asked Questions
See below for the answers to frequently asked questions.