Change Management Processes
Our methodology includes 21 detailed change management processes that form the backbone of your change management strategy. 
With clear guidance on what, why, how, and who should undertake each process, as well as detailed templates, samples, and tools, our methodology makes it easy to complete each step successfully. 
You can rely on our methodology to help you navigate through complex change management projects.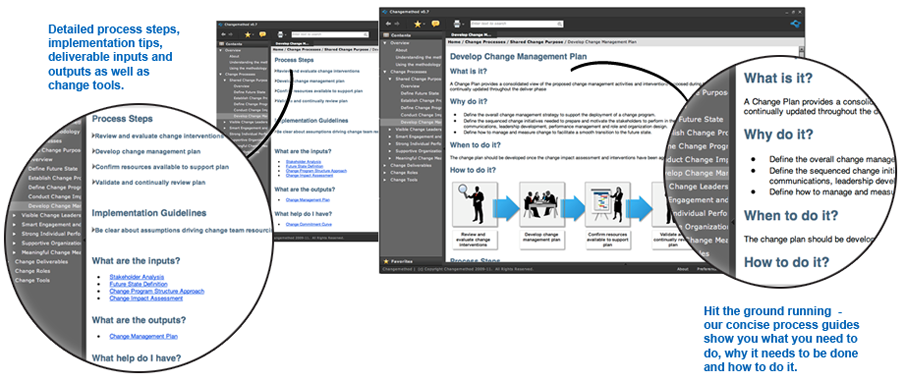 Change Management Deliverables
Changemethod goes beyond just describing how to complete activities and tasks. We provide you with the entire suite of change management deliverables, templates, and samples you need to successfully deliver a change project from start to finish. 
With Changemethod, you can streamline your change management processes and deliver better results with less effort.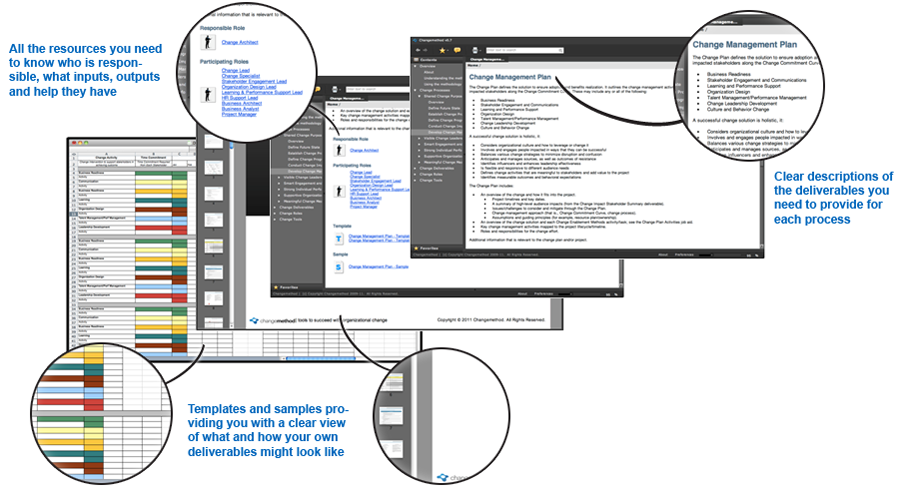 With 18 responsible and supporting roles mapped to each process, template, and tool, our methodology ensures that everyone knows their responsibilities and can work together effectively. You can easily navigate through the methodology or use quick links on the side panel to find the information you need.
Use Changemethod to help you establish clear roles and responsibilities to ensure successful change implementation.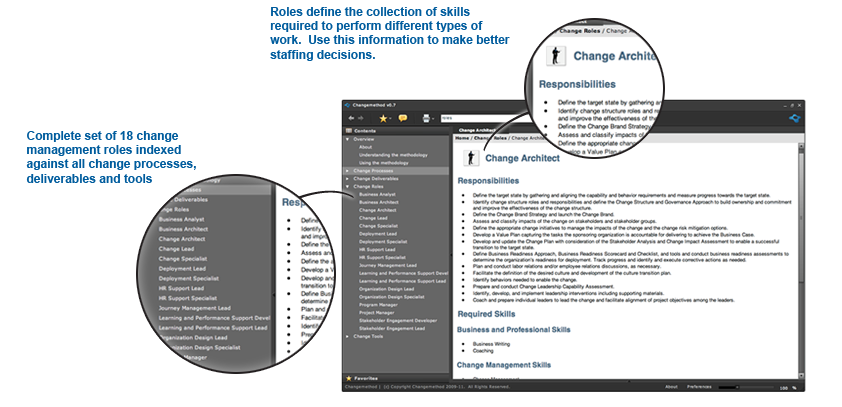 Our methodology provides you with a range of powerful change tools, all interlinked with the processes, deliverables, and roles. Get better results, faster. 
Use Changemethod to help you overcome common change management challenges and achieve your change goals efficiently and effectively.