Smart Engagement and Communication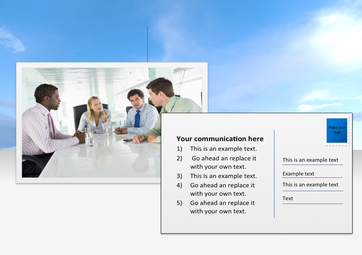 Communication, as a central part of change management, has almost become something of a cliche. Strip it all down to the bones, though, and we see identifying, communicating and 'managing' the commitment of key project stakeholders is a critical component to the success of any project.
The processes here aim to ensure the right message is delivered by the right people at the right time and using the most appropriate method.  Smart stakeholder engagement and communication makes clear what is happening, what is expected, how to get involved and can removes otherwise many unavoidable obstacles to change.
Key Change Question:
Which individuals or groups have the ability to help or hinder the change programme and what is the best way to identify, track and manage these relationships?
Identify and segment change sponsors, advocates, agents and targets of the change 
Understand stakeholder wants and needs as well as where they are on the change commitment curve and where they need to be for change to happen

Map varying levels of stakeholder commitment and willingness to change
Focus effort and energy on 'mission critical' stakeholders
Guide stakeholder groups and individuals towards the desired commitment for change necessary for the success of the program
No basis upon which to develop change strategy
No basis for understanding where and how to target change management interventions
Resistance to change unchecked, costs increase, change program aborted
Build Change Agent Network
Establish a network of motivated and competent change sponsors, agents, advocates, targets
Support, evaluate and fine-tune performance of change network throughout program
Provides linkage between change program leadership and impacted stakeholders

Increased stakeholder engagement and communication effectiveness
Smarter, better and faster implementation through close knitting of senior leadership, change team and impacted stakeholders
Loss of key communication and control mechanism
Reduces effectiveness of change leadership investment and activity
Increased risk of project failure
Stakeholder Communication
Develop and implement a change-specific communication strategy and plan
Create engaging communication and dialogue to move stakeholders along the change commitment curve

Fosters understanding, acceptance and ownership of the change within organization
Increases accuracy of transmitted information, reinforces organization's vision and positively sustain morale
Enable people to understand what they need to do differently in the new organizational model
Need for change never fully recognized or embraced
Little or no behavior change, business readiness activities frustrated, delayed go-live or project shut-down