Visible Change Leadership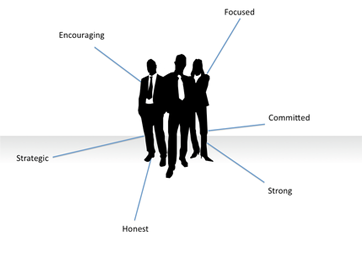 Change leadership is the ability of those who direct, plan, and guide the organization through changes in order to accomplish business goals.
The change leadership processes help executives to effectively lead change at various levels of the organization. They help leaders to understand their roles and responsibilities and serve as role models for the desired behaviors in the workforce.
Successful change leaders create a shared vision for change, gain commitment to the change goals and lead their people through transformational change.
Key Change Question:
Who, from amongst or around us, will show the way and what qualities and capabilities will be required of them?
Develop leader capacity to inspire and steer organization through a period of change and achieve strategic objectives
Identify change leadership requirements, assess existing capability and address gaps through leadership action plans
Evaluate the effectiveness of change leadership intervention

Change leadership interventions targeted where most needed
Senior leader styles aligned requirements of the change program
Change visibly supported by leaders, stakeholder more likely to embrace new ways of working and change program benefits realized
Absence of effective direction, guidance and support for change program
Inability to move beyond status quo
Undermines leadership authority and future capacity for change
Recognizes change leadership is not a one-time event or process: it must be fostered in order to flourish
Provide coaching support to unlock individual change leader competencies and behaviors

Develop individual change leader confidence
Increase change leader ability to inspire stakeholder commitment to change
Increased speed of adoption, change program benefits and ROI
Visible disconnect between change leadership words and actions
High level of employee disengagement
Low levels of adoption and benefit realization, wasted financial investments