Strong Individual Performance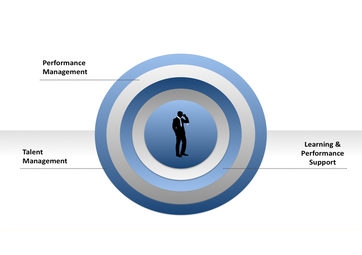 Successful change typically involves changing the way people work, allowing for individual employees to adopt and and 'own' the new process, technology and ways of working required to bring about the organizational change.
Training and knowledge management ensures that all workforces impacted by the change have the requisite knowledge, skills and abilities required to deliver the change. Significant change may require training to support the behavioral or product elements of the change.
In addition, for the program to deliver upon its objectives, it is essential that a consistent performance management process is in place that provides easily understood standards of performance and behavior to be achieved by the employees affected by the change.
Key Change Question:
What incentives, skills and processes need to be in place for people to perform appropriately and effectively in the future state organization?
Knowledge and Skill Assessment
Determine whether employees impacted by the change have requisite knowledge and skill to meet new ways of working
Key input into performance management, talent management and training activity

Identify competency strengths that can be exploited to support change
Directs attention and resource to performance management, talent management and training interventions most likely to be effective and deliver change benefits
No clear picture of knowledge and skill gap resulting in implementation of ineffective change interventions
Effective Performance Management
Determine how the change program impacts the definition, measurement, motivation, and management of employees' performance
Ensure rewards program supports overall strategic objectives

Clear alignment of employee objectives with strategic direction of change
Ensures support provided for people who need to develop knowledge, skill and competency in their new roles
Commitment to change remains low
Difficult to achieve behavior change and realize program benefits
Effective Talent Management
Find and develop talent for key roles
Retain high performers and ensure succession planning
Ensure right resources with right skills assigned to roles critical to drive change
Realize benefits made from human capital investments
Change effort unable to move from acceptance and commitment to behavior change
Overall change program success at risk
Effective Training and Knowledge Management
Develop training and knowledge management strategies to effectively enable the operational change

Build a rigorous training plan, develop or source training materials and deploy training solution

Faster time to competency: employees more quickly able to perform in new jobs, use new systems etc.
Realize benefits made from human capital investments
Slower speed to competency, higher costs
Drop in service or productivity for business as usual